What's Up with Simonton Agenda Notices and Meeting Postings?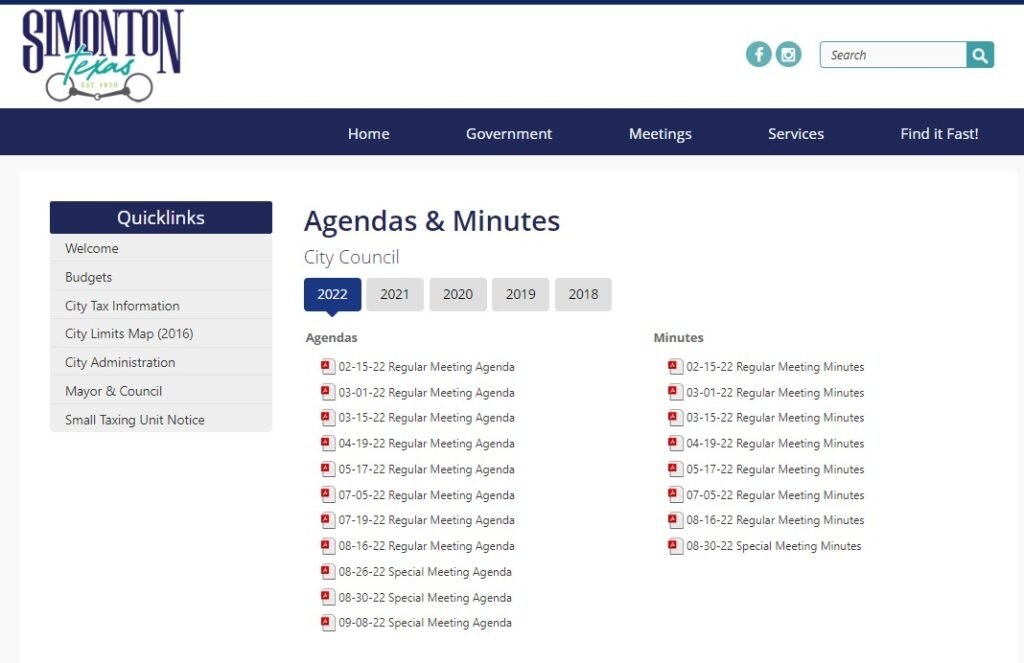 UPDATE: The City has posted their agenda for the meeting to be held on September 20, 2022 at 6:30 PM. The City Secretary attested that she posted the notice September 16, 2022 at 3:00 pm.
Original Article:
At the September 8, 2022 City Council meeting, a number of people in attendance asked why the agenda for the meeting was made online only two days prior to the meeting, when the Texas Open Meetings law requires a 72 hour notice.
The response to this question was that as long as the meeting agenda is posted at City Hall no less than 72 hours prior to the meeting, that the law has been met. It was then said that if there are technical difficulties, that the online posting may be posted as soon as the technical issues are resolved. Such was the case for the September 8th meeting.
I did check into this, and case law as well as the Texas Attorney General agree.
There were also several people that stated specifically, and most of the rest of the attendees agreed, that the City should do more to notify citizens of upcoming meetings.  To that, one council member chided the audience, almost scolding them, that it was their responsibility to follow the website and learn about meetings on their own.
Following the discussion, the City didn't resolve the matter or come up with a concrete plan to answer the issue and left the issue open. Most in attendance seemed to leave thinking that the City would do something to increase communication.
At the end of the meeting and prior to voting to dramatically raise property taxes in Simonton, one other council member stated his appreciation to see so many people at a City Council meeting since most often, people don't come. To which, at least one person in attendance stated, "Maybe if people knew there was a meeting,  they would.
In this video (see below), I take you through the City's website, show you a few of my concerns, tell you a bit about how the process works, and give you a primer on how to follow the City Website meeting agenda postings so that you'll be able to make as many meetings as you want to.