What's "Buried" in the Consent Agenda? Information Revealed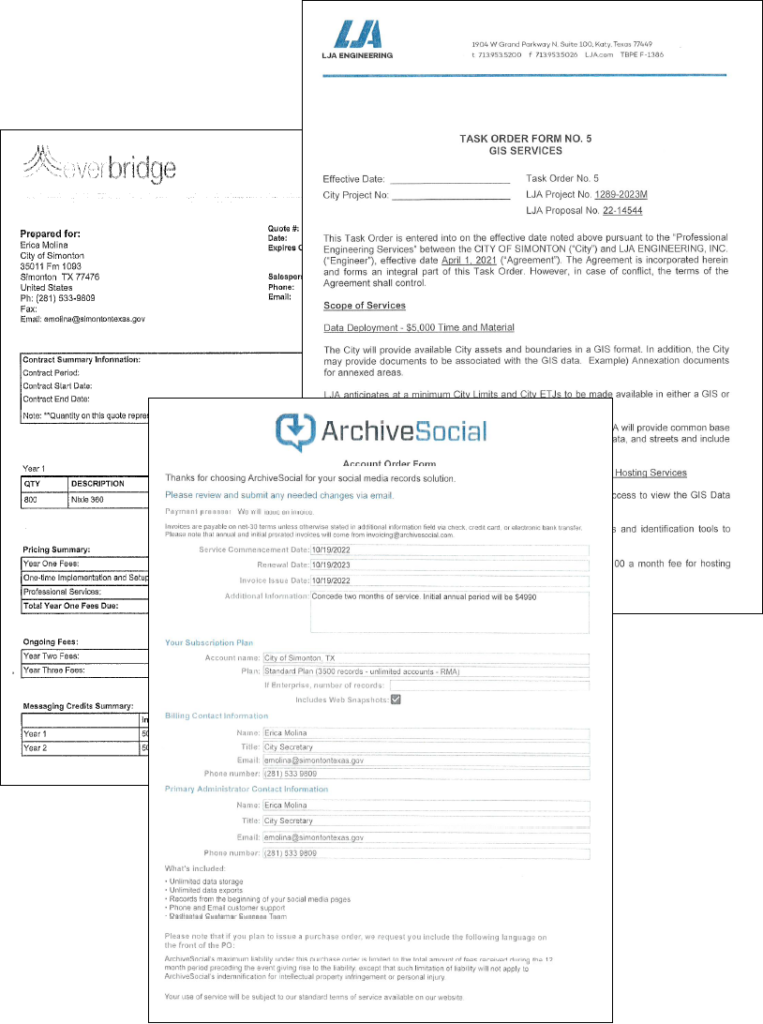 On the "Consent Agenda" again for the City Council Meeting 11-01-2022
At the City Council Meeting held improperly on October 18, 2022, the City Council had been provided the documentation about three of the four items that had effectively been "buried" in the "Consent Agenda". The public did not get to hear the details of these items, because the City Council chose not to discuss them openly. This, because they were included in the "consent agenda" portion of the agenda in which all items are voted in a single motion and vote.
What was "buried"? (click the links to see the actual invoices)
LJA GIS Services Agreement: $6200 the first year, $1200 every year after that
Everbridge Agreement: $3675 each year, stable pricing for the following two years.
Archive Social: $4990 The first year. 
It is important to note that it is unclear which of these invoices represent new services and which may represent ongoing services.
As is common practice, the City Council did not discuss the "consent agenda" items, they simply approved the consent agenda without deliberation.
Thankfully, because the City Council Meeting will have to be re-done in its entirety, they will have another opportunity to fully discuss the four important matters that are otherwise "buried" in the consent agenda.
Information Request Pays Off
Through a Public Information Request, I received the original council packet and there are three financial transactions that are set to be approved without deliberation or discussion at the meeting planned for Tuesday, November 1, 2022.
While the items in the consent agenda may be fully worthwhile and totally reasonable, it is incumbent on the City Council to fully discuss and consider all elements of the costs and benefits before they simply commit the city to spending such a large amount of money, especially when money will need to be spent each year for continuation of the services.
Since the city did not make this information available to you – and likely will not discuss it publicly at the 11-01-2022 City Council Meeting, I am pleased to provide the community with the information I received regarding the spending of what appears to be $14,865.
Regrettably, the City did not provide me with any other information, such as a proposal, scope of services, alternates to pricing packages, etc.
Links to the above service providers
Want to know more about what each firm provides? Here are links to their respective websites: